Quick and Easy Valentine's Day Strawberry Pocky Cheesecake
February 10, 2019
Valentine's day is fast approaching! While a memorable Valentine's day might take some effort and time to prepare, it doesn't have to be that way. For those of you who are looking for a quick and easy Valentine's day dessert, I'm sharing my favourite cake decoration idea that can make any cake looks fancy without having to do a lot of work today! And what's even better is that this decorating method doesn't involve making your own fondant. All you need is your favourite cake recipe and some Pocky sticks on hand. Sounds pretty simple, right? Let's get started.
What are Pocky sticks?
Pocky sticks are one of the top-selling products from Glico. They are crispy biscuit sticks covered with flavoured cream. The most popular flavour being the chocolate and strawberry cream. I love them as snacks as a kid. And even today, I still bring them with me when I travel.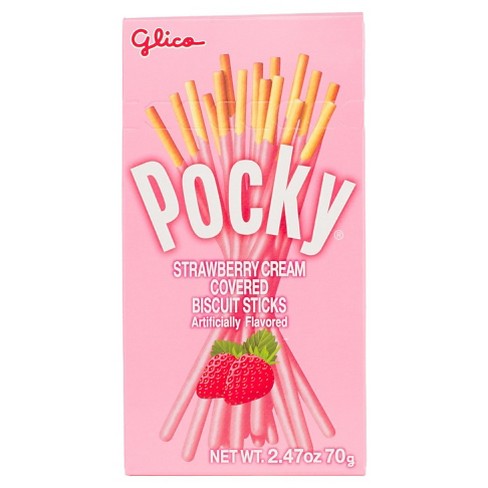 What You'll Need
Strawberry Pocky (the amount varies depending on the size of your cake. For my cake, I used 2 boxes)
1 box of fresh strawberries
Pink ribbon
Instructions
Pick your favourite cake recipe and make a cake out of it. I made this easy no-bake cheesecake following the recipe here. Next time, I'd stack another cake on top so it will look better and taller.
Arrange the strawberry Pocky sticks vertically and stick them around the edge of the cake.
Cut up the strawberries into slices. The pattern and colour of the strawberries resemble rose petals so I arranged them in layers on the top of the cake. Alternatively, you could also put strawberries in whole on the cake.
Tie the ribbon around the cake into a bow
And you're done!
I hope you give this cake idea a try! Check out my
Cake Art
and
Food Art
for more ideas.
Pin this for later~
Have a happy Valentine's Day!